Join Our Gym

1. Click the tab below
2. Create an account
3. Sign up for the Gym
4. Receive Immediate 24hr access
5. Download the app- Gym Master Member
APPLE STORE GOOGLE PLAY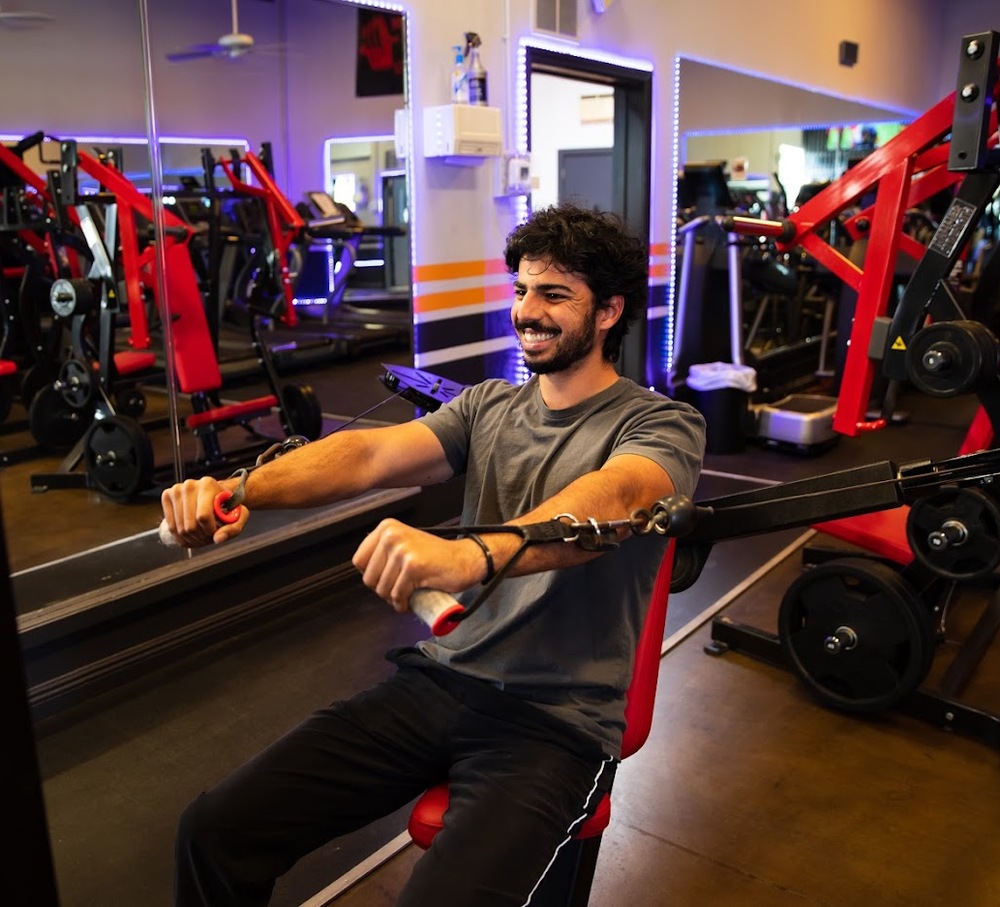 Dance
Gia

New Class
1 hour
Mondays at 6:45 pm
Fridays at 8:30 am

Gia is an amazing instructor with experience teaching dance for over 10 years.

Get an ultimate workout keeping your heart rate up and your smile! Let loose and say goodbye to daily woahs
Pole Dancing
Semi-Private Groups $25/Class

Kelsie Foxx

Ongoing Class
1.25 hour
Tu & Th: 9:45am
Wed at 5:45 pm

Come see what all the rave is about! Who doesn't want to workout without knowing its happening!?


Yoga
Tressa Kahler

Ongoing Class
1 hour
Tuesdays & Thursdays
8:30 am

Feel rejuvenated during the week. Get a morning pick me up with a Yoga flow or Gentle Yoga

Look at our class schedule for more information



What primary services do you offer?
2 story building of: Free weights: 2.5 lbs to 110 lbs (kettle balls, barbells and dumbbells), Large inventory of Plates - Weight Machines: Upper & Lower - Cardio Machines: Treadmills, Ellipticals, Step-mils, Steppers, Upright and Recumbent Bikes, and Rower
Pole Dance Instruction - Personal Training - Group Training - Water therapy - Full service Gym - Outdoor Functional Training Center - Group Classes - Pilates Coaching - Weight loss Programs - Virtual Classes - Pre & Post Surgical therapy
Do you offer classes
Yes! We teach classes Monday - Friday You can refer to our class schedule HERE
Why should you Workout with us?
We are a local gym, family owned, and a staple in Ojai! Bryant Street Gym has been in Ojai since the 90's. People love us after going to big corporate gyms. Most of our feedback can be summarized as "what a hidden gem to have this facility in Ojai...". Those who workout at BSG enjoy a noncompetitive and welcoming environment. Everyone helps everyone when it comes to learning the equipment. The staff knows your name and your goals! And best of all we create a special community within Ojai that is like no other! Quality. We are continuously looking to update our facility. Whether it be equipment, classes, or décor, we are always looking for improvement. And most importantly appreciate client feedback on how to navigate our betterment.