Going 24 hours, 7 days a week!
COUNTDOWN
More information to come as we move forward with installation. The gym will have staffed hours! So you will still be able to see all our smiling faces.
Join Our Gym
Click here to see our Pricing
By clicking the tab below you will be able to create an account on our member portal, sign up for the Gym, and have IMMEDITATE 24hr access! (make sure to download the app)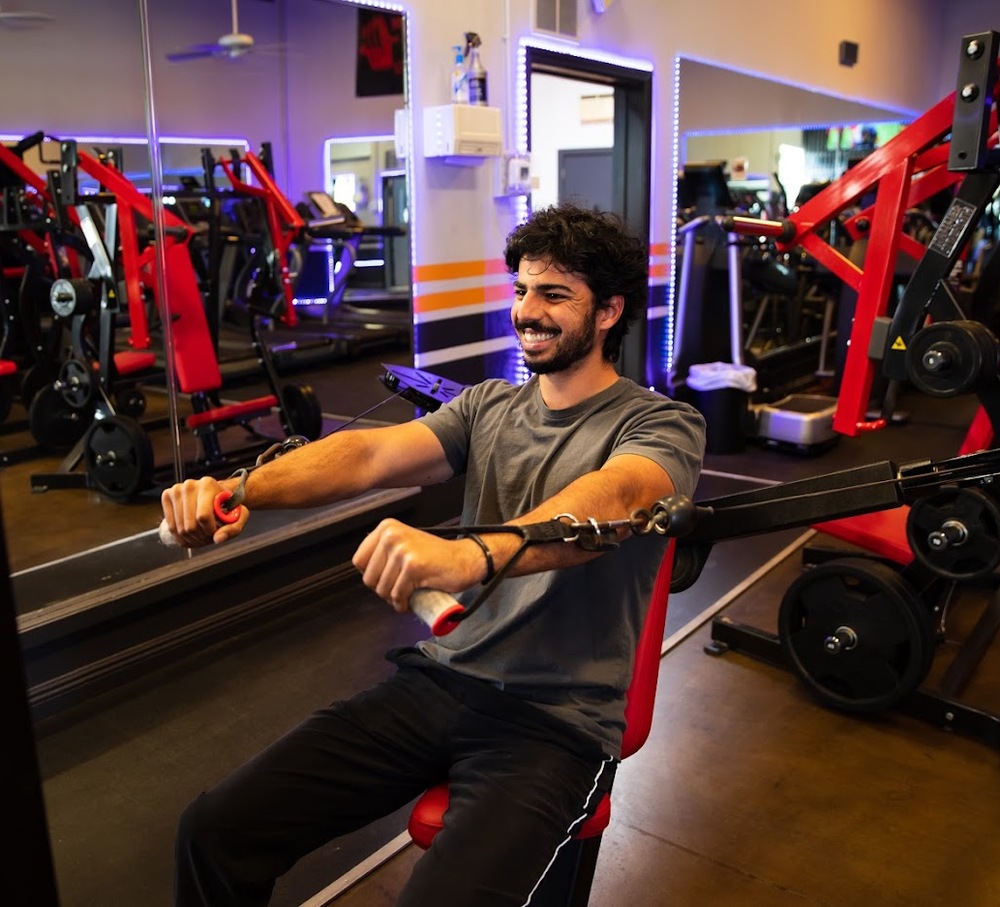 Pole Dancing
Semi-Private Groups $25/Class

Kelsie Foxx

Ongoing Class
1.25 hour
Tuesdays at 9:45 am
Wednesdays at 5:45 pm

Come see what all the rave is about! Who doesn't want to workout without knowing its happening!?


Circuit Training
Marissa Luboff

Ongoing Class
1 hour
Mondays at 5:00 pm

So excited to welcome Marissa to Our team, You will not regret taking her class!

Get an ultimate workout target all muscle groups while keeping your heart rate up.
Yoga
Tressa Kahler

Ongoing Class
1 hour
Tuesdays & Thursdays
8:30 am

Feel rejuvenated during the week. Get a morning pick me up with a Yoga flow or Gentle Yoga

Look at our class schedule for more information



Why should you Workout with us?
We are a local gym, family owned, and a staple in Ojai! Bryant Street Gym has been in Ojai since the 90's. People love us after going to big chain gyms. Most of our feedback includes statements such as "I never even knew Ojai had such a fully equipped gym" or "what a gem to have this facility...". Those who workout at BSG enjoy a noncompetitive and welcoming environment. Everyone helps everyone when it comes to learning the equipment. The staff knows your name and your goals! And best of all we create a special community within Ojai that is like no other!

Home Gym vs. THE Gym: Being at home is convenient, you don't need to travel, and you are very familiar with your personal equipment. But at the gym we offer a variety of equipment that is not realistic for personal home space. We have trainers and teachers that can help you along your fitness journey. You will be around other like minded people: providing you with increased energy to workout and stay focused!

Quality. We are continuously looking to update our facility. Whether it be a new elliptical, weighted plates, or weight machines we want to be the best we can be.

What we offer
2 story building of: Free weights: 2.5 lbs to 110 lbs (kettle balls, barbells and dumbbells), Large inventory of Plates - Weight Machines: Upper & Lower - Cardio Machines: Treadmills, Ellipticals, Step-mils, Steppers, Upright and Recumbent Bikes, and Rower - Pole Dance Instruction - Personal Training - Group Training - Water therapy - Full service Gym - Outdoor Functional Training Center - Group Classes - Pilates Coaching - Weight loss Programs - Virtual Classes - Pre & Post Surgical therapy



Hammer Strength
Plate Loaded
Step Mills, Ellipticals, Tredmills
Our Team
Our BSG team is here to help you every step of the way!
Luis Mejia & Shanae Kahler, Owners
Tressa Kahler, Personal Trainer, Group Instructor,
Water therapist
Marissa Luboff
Instructor,

Chris Wacker, Personal Trainer, Group Instructor, Front Desk
Kelsie Foxx
Pole Dance,
Yoga
Fabio Lauretta, Front Desk
Taylor Allen, Front Desk
Jonathon Mattella, Front Desk
Andrea Sender,
Front Desk
Mary-Jo Healy,
Pilates & Feldenkrais